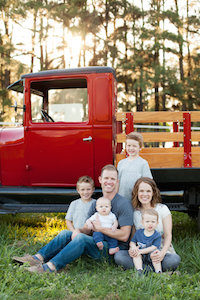 In 1979, our founder George Anderson started Floors by George as a simple floor repair company. Before long George wanted to offer his customers the same great quality on all their new floors too. In all his years of business, George personally bid every job, ensuring that his customers received precisely the flooring they needed.
Today, George's son Zane and the Floors by George team continue George's legacy of uncompromising quality. We take pride in adding quality, value, and comfort to families' homes in the Tulsa metropolitan area.
Our number one priority is our customers' satisfaction. Whether installing carpet, tile, or wood, or making repairs, we do everything at the same standard of excellence as in our own homes.